Staffordshire's Police, Fire and Crime Commissioner is recruiting a Chief Constable who can lead Staffordshire Police over the next few years, developing the Force in the face of the significant challenges that face policing and ensuring the delivery of a first-class service to local communities.
This is an incredibly important role at a time when Staffordshire Police wants to build a strong vision for the future, connect better with communities and show itself to be adaptable and nimble in achieving both its aspirations and the aspirations of the Commissioner. The successful candidate will therefore, be an excellent strategic leader with an inclusive and collaborative leadership style who can make those strong connections internally and externally, adding significant value to the achievement of policing and community safety outcomes.
If you can bring that approach alongside a collective focus and leadership style that embeds the right culture to help achieve sustainable and modern ways of delivering policing services, then we would welcome your interest.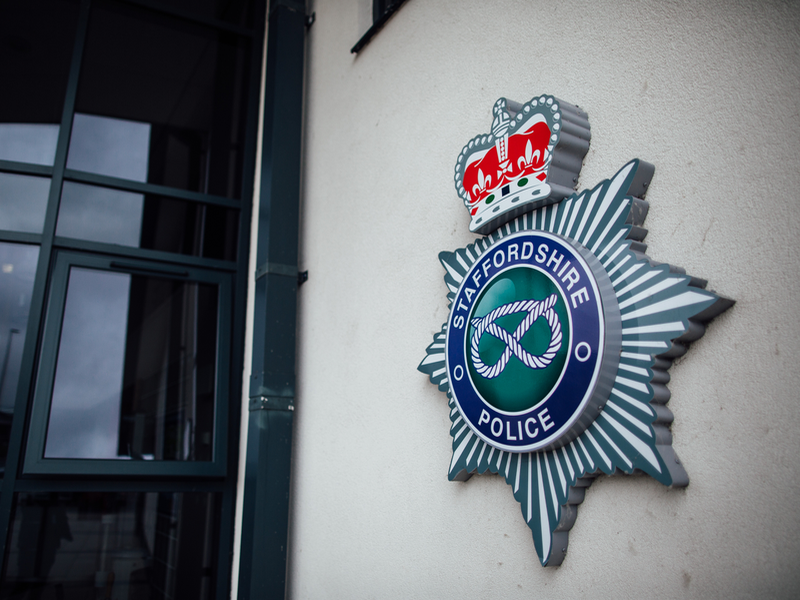 The role
The Chief Constable has overall responsibility for leading Staffordshire Police, creating a vision and setting direction and culture that builds public and organisational confidence and trust, and enables the delivery of a professional, effective and efficient policing service.
The Chief Constable holds direct accountability for the operational delivery of policing services and the effective command and leadership of the policing response to crime, and major and critical incidents.
Modern Policing Plan Priorities

Modern Policing
A modern and transformed police service fit for a changing future, able to address existing and new issues and the threat and harm that impact from local, regional, national and international activity.

Early Intervention
Preventing crime and anti-social behaviour and providing early help to individuals, families and communities before problems become entrenched, more complex and costly to resolve.

Supporting victims and witnesses
Ensuring that victims, witnesses and their families are supported in a way that recognises their individual circumstances and places them at the very hard of all criminal justice processes.

Managing offenders
Being able to reduce offending and reoffending in Staffordshire and Stoke-on-Trent.

Public confidence
Ensuring that the people of Staffordshire are better informed and involved in how policing and community safety arrangements are delivering, helping thereby to increase public confidence and reduce the fear of crime.
For more information, take a look at the: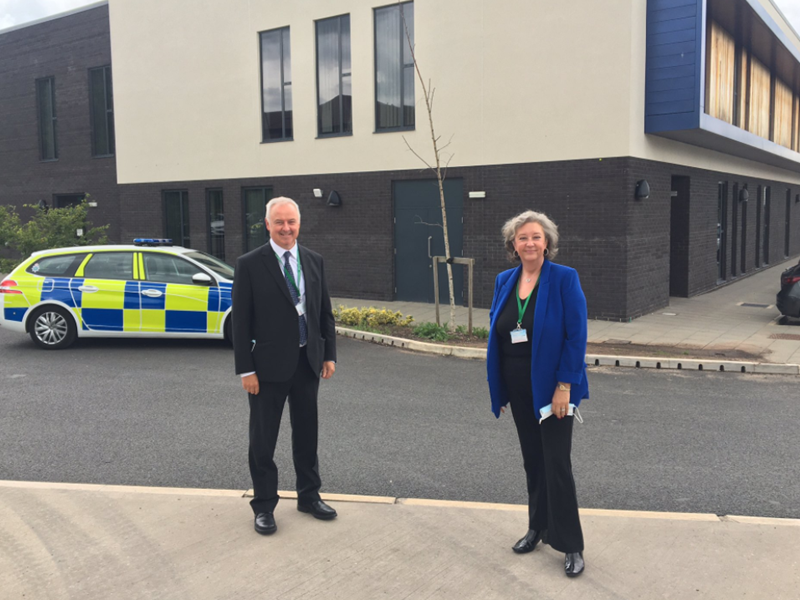 Staffordshire Police, Fire and Crime Commissioner
The Commissioner for Police, Fire and Crime in Staffordshire is Ben Adams, who took up the position on 14 May 2021 following a successful election.
The commissioner is elected to oversee the work of the local police force and fire service and is responsible for delivering the strategic vision and holding the Chief Constable to account in delivering that vision.
To find out more about the Staffordshire Commissioner, visit the Staffordshire Commissioner's website.
Apply today
The closing date for the application is Friday 3rd September 2021 at noon. Completed application forms should be marked private and confidential and emailed to Glynn Dixon, Chief Executive; Glynn.Dixon@staffordshire-pfcc.pnn.gov.uk   
Candidates who would like an informal discussion with either Ben Adams, Police, Fire and Crime Commissioner or Glynn Dixon, Chief Executive should contact Lyndsey Pajor on Tel: 01785 232270 or via email; Lyndsey.Pajor@staffordshire-pfcc.pnn.gov.uk
In addition, visits to the force can be facilitated to enable candidates to familiarise themselves with Staffordshire Police and engage with colleagues across the force; please contact Lyndsey Pajor should you wish to engage with such arrangements.
Staffordshire Police is an equal opportunities employer and request you fill out and submit the monitoring information form as part of your application.
Selection Process
All information submitted by applicants will be considered by the Police, Fire and Crime Commissioner and his shortlisting panel. Evidence will be drawn from the Application Form including how you meet the criteria set out in the Competencies and Values Framework and the skills as detailed in the Role Profile.
Values are considered and assessed at every stage of the selection process as detailed in the Competencies and Values Framework and the Code of Ethics which outline the expected standards of behaviour.
Please be aware of the key dates set out below, and ensure that, should you be shortlisted, you are available for the dates indicated. Please note that with the current Covid-19 situation there may be need to change the process at short notice if the Health Protection guidance changes. We will endeavour to give as much notice as possible if this were to be the case.
Shortlisted applicants will be informed no later than 10th September 2021; if successful you will be invited to undertake an online Personality Assessment which will take place week commencing 13th September 2021.
Candidates will then be invited to Staffordshire Police HQ to participate in Stakeholder / Staff Panels on the 20th September 2021 followed by a Presentation and Interview Panel on the 21st September 2021.